Engineering office for process technology
HaasEngineering is an engineering office with over 30 years of experience specialized in process technology. The company offers engineering services for the pharmaceutical and chemical industries, as well as for the renewable energy sector. Especially in the field of hydrogen technology, we can draw on many years of experience and have planned the first hydrogen generation plants and hydrogen filling stations in Germany and Switzerland.
Our services include feasibility studies, preliminary studies, basic and detailed design services, permit application procedures, and supervision and commissioning during all project phases.
Portfolio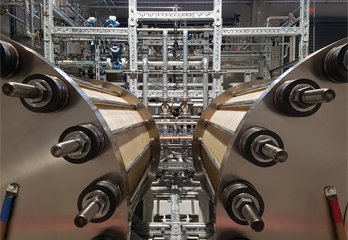 Power industry
Sustainable use of limited resources is one of the major challenges we face as engineers you can trust in our projects. With over 20 years of expertise, we have implemented regenerative Power-to-X projects specifically in hydrogen technology, combining hydrogen production with hydropower plants, photovoltaic plants and the offshore wind industry. In the production of hydrogen, we also accompany the use of oxygen, for example for the operation of a sewage treatment plant.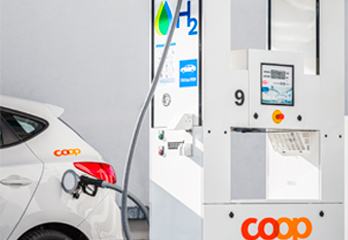 Gas stations
Our many years of experience in the field of mobility infrastructure planning include international projects in Germany, Austria, Switzerland and France.
We manage conversion projects to regeneratively produced hydrogen for all types of mobility, such as cars, buses, heavy goods vehicles and rail transport.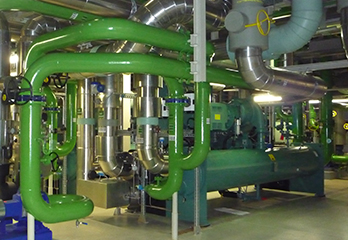 Chemistry and pharmacy
For the chemical, pharmaceutical, paint and coatings industries, we plan the entire energy infrastructure for client-specific applications. Among other things, we plan: District cooling plants, compressed air plants, steam generation plants, thermal oil plants, media distributors such as nitrogen, hydrogen, and argon, supply and exhaust air, ventilation and heating plants, and exhaust air treatment plants.
Oil and gas infrastructure
We offer one-stop services for oil and gas production, transportation and storage projects. We support our clients in the fields of civil engineering, plant engineering, process technology, electrical engineering, and permit application management. We have successfully realized oil and gas infrastructure projects for over 30 years, notably piping and well sites for oil and gas field drilling rigs, as well as pipeline networks.
Contact
Downloads
Haas Engineering GmbH & Co. KG is a member of the