Engineering office for advanced technologies
TEC Bernard designs, develops and delivers individual special solutions for industrial, commercial and public clients. For our in-house developed products, we offer delivery, installation, and commissioning, as well as other services tailored to our clients' needs. As experts in the fields of measurement and control technology, electronics, electrical engineering, optics, optoelectronics, mechanics, physics and quantum technology, we are innovative and specialized in applications that are about to be launched on the market.
For the data preparation of our own products, in-house developed dashboards are used. Depending on the sensor type, there are client-specific display options that are optimized for each specific application. Applications include the summary of measurement results and their analysis, e.g. for the display of load plans, daytime line operation or parking space information in the mobility sector. It is also possible to merge data from different sources.
Portfolio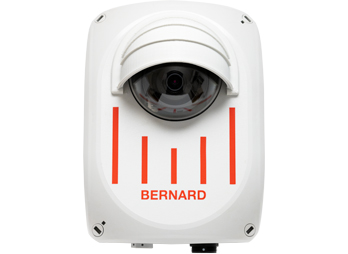 BERNARD Mobility Analyser
The BERNARD Mobility Analyser consists of an intelligent optical system for monitoring road users and traffic flow. Information is provided directly on site in real time, no videos are stored. Image processing and anonymized data evaluation are performed directly in the camera system. The BERNARD Mobility Analyser is available as permanent or mobile measuring station. On the client's request, an evaluation and basic determination for transport planning can also be carried out.
The BERNARD Mobility Analyser is applied, among other things, for traffic surveys, parking space monitoring, dynamic traffic control, and pedestrian flow detection.
BERNARD Sound Analyser
The BERNARD Sound Analyser is a modular, intelligent sound emission measurement system for recording and evaluating noise characteristics of various infrastructure components as well as for source noise detection. By means of innovative technology, such as AI, data can be pre-processed on site directly in the device. The acoustic detection unit makes it possible to create audio files according to the client's specifications. For example, a freely definable time window or the exceeding of a limit value can be specified and thus the recording can be controlled.
Typical applications for the BERNARD Sound Analyser include permanent noise measurement, intelligent noise analysis and source noise detection.
BERNARD Air Analyser
The BERNARD Air Analyser consists of an air measuring device and an intelligent data calibration system. The rugged design of the air meter is optimized for best possible measurement quality even in difficult weather and climate conditions. The BERNARD Air Analyser is used to record the current levels of nitrogen dioxide (NO2), tropospheric ozone (O3) and particulate matter (PM10 and PM2.5). The calibrated data is available in real time via our interfaces. This enables real-time, area-wide air quality monitoring and contextual insights and analysis with high spatial and temporal resolution.
The BERNARD Air Analyser is used for urban planning, neighborhood development, mobility management and construction site management.
Contact
Downloads
BERNARD Technologies GmbH is a member of the